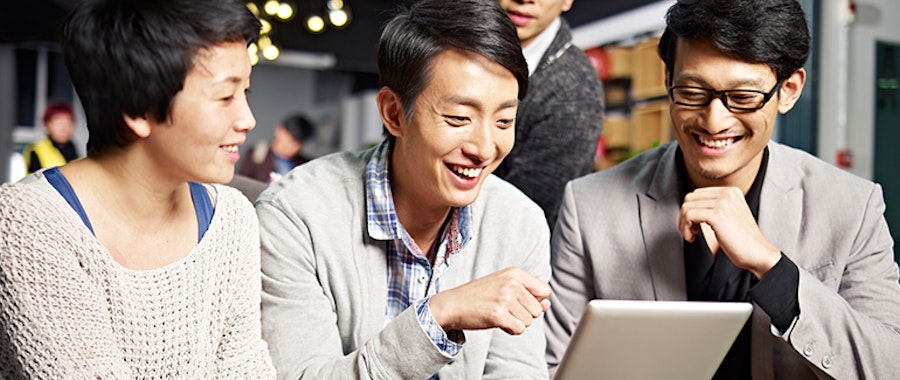 Aegis Partners on streamlined collaboration
Aegis Partner's mission was simple. To transform business for a new wave of startups and SMEs by helping businesses become entirely paperless.
There's a law at Aegis Partners, "You have to use Dropbox. If you don't put things in there you're in trouble," jokes Dennis Poh, Director at Aegis Partners. The team at Aegis operates as a paperless office and, as its number of clients grew, Dropbox Business became the key for the Aegis team to work fluidly across colleagues' workflows.
Aegis Partners tried using other cloud-based file storage solutions, but Dennis found that the other collaboration tools the team tested weren't user-friendly. The transition to using personal Dropbox accounts to Dropbox Business was quick and easy. "It didn't take longer than a week to do everything. Porting over was really fast," says Dennis.
Happier staff, happier clients
Both clients and staff were happy about the move. Clients loved that Dropbox gave them transparency, while staff appreciate that they weren't getting calls from clients asking for files to be sent. "Our clients think that Dropbox Business is amazing. They sometimes want a higher level of visibility over workflows, which Dropbox Business can give them. It means that we get a lot less of calls from clients asking for documents," says Dennis.
A streamlined approach
The DocuSign integration with Dropbox Business is another feature that's saved Aegis Partners considerable time and resources. With Dropbox Business, manually scanning and filing documents quickly became a thing of the past. Dennis explains, "With the DocuSign integration, we're able to remove the need to scan, email, and file documents. We're saving resources and reinvesting that time into our client relationships. Documents are easily signed and filed and you never have to worry about where it is located because you get a notification when a file has been added. That's the way it should be."
Working from anywhere, anytime, and any device
Dennis travels a lot for business, flying throughout Asia frequently to meet with clients and partners. "We can work from anywhere with Dropbox Business," he says. Dennis recalls one time when his staff needed him to review documents quickly while he was overseas. He didn't have his laptop but was able to access Dropbox from his phone to review the documents and made edits. "We're much nimbler with Dropbox Business," he says. 
...and we'll deliver fresh, inspiring news and updates on all things Dropbox and industry related. Just enter your email and you're good to go!