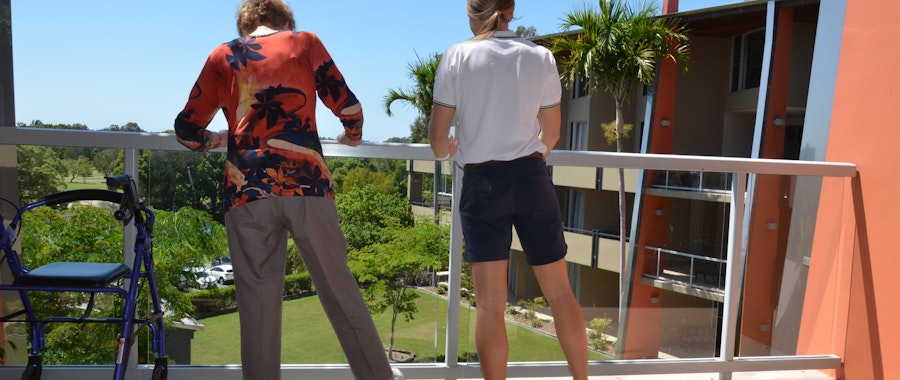 Made in Dropbox
•
April 22, 2020
A new age of healthcare with Generation Physio
What does it take to build a business that's ahead of the curve, and moves an industry away from traditional clinics, and into a smarter, distributed way of working? Jordan Gauder did just that when he founded Generation Physio & Allied Health, a business built to fill a specific hole in the market, and powered by smart technology.
Filling a gap in the market
When the COVID-19 outbreak occurred in 2020, many competitive physiotherapy businesses began offering in-home and remote services in line with the Australian government recommendations to the healthcare industry. These businesses did so as a matter of necessity, but Generation Physio has been working this way for more than five years, and is now seeing how a smart mix of technology and preparedness has placed the business in a good position during the current crisis.
Generation Physio was established in 2014, when CEO Jordan Gauder first completed study and was working with Queensland Health's transitional care program, which provided Allied Health support members of the community at home. But as Jordan put it "It was costly, it was inefficient, but it gave me exposure to that side of the industry."
His solution was to build a business that brought invaluable physiotherapy and care out of an office and into the homes of people who needed it most. The business began with just Jordan storing his files on a personal Dropbox account, servicing patients in his local area, but quickly grew to include nearly a hundred staff across South East Queensland.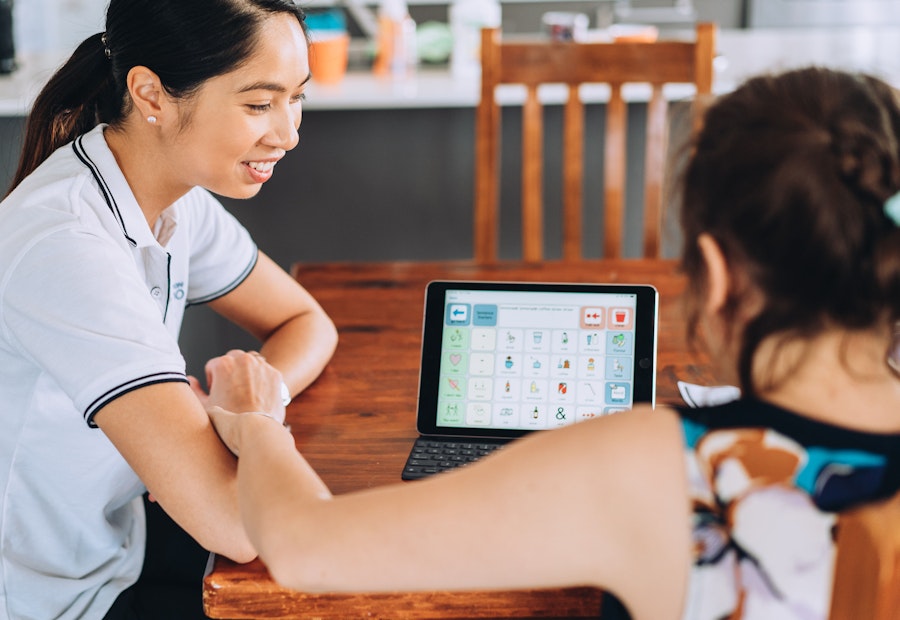 "Five years ago when we first started out, there wasn't anything like us. For example - you'd see a mum or dad, who had just come out of hospital for a hip replacement. They would have to call the local clinic down the road, beg for one of the physios to come around. But that physio wouldn't want to because they're paying rent and they're leaving a treatment room where they see two to three patients an hour."
"I was running the numbers in my head - they'd have half an hour to get to your parents, then half an hour consult, half an hour back. No one in Australia was doing a home visit service and it just seemed so obvious".
Generation Physio's model cuts out the cost of the physical location, and puts that into the technology and infrastructure to have a team split across the state. This means the team is able to reach a broader range of clients and offer support to people who aren't able to make it into a traditional clinic.
Based on the success of this model, Generation Physio has expanded into other areas of at-home healthcare, including occupational therapy, speech pathology, exercise physiology and dietetics. As these services grow, so too does the need for a secure and reliable system to keep all of the moving parts in check.
"We have a head office team of around currently 22 team members and then we have over 60 clinicians or allied health professionals on the road." Said Jordan.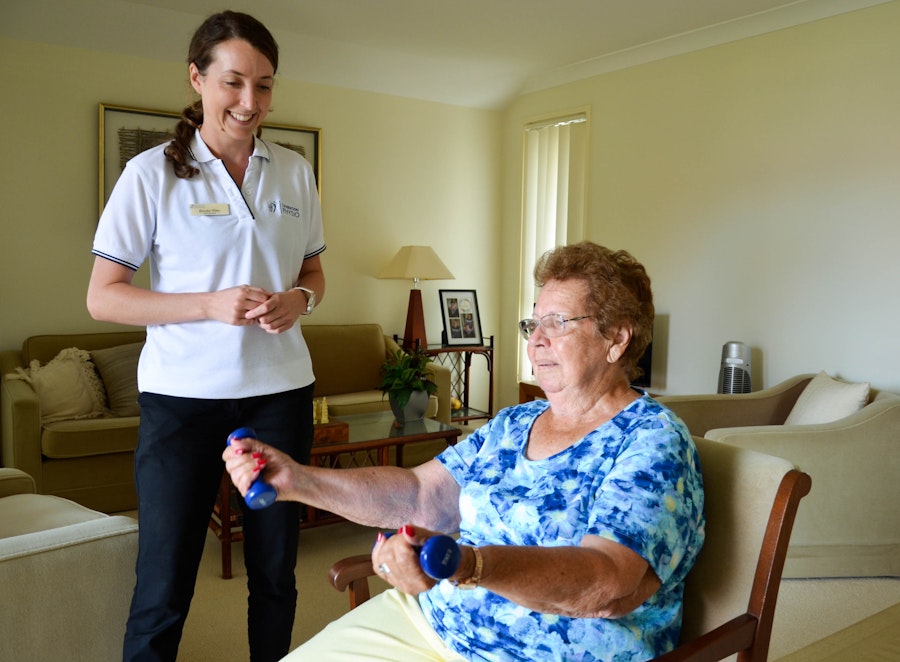 "Our main focus is to provide accessible, efficient and high quality health care within the home environment"

- Jordan Gauder, CEO, Generation Physio & Allied Health
A winning technology combination
"I was working a full time job and then I'd clock off at four o'clock and go out and see a few clients in the community and it just got too big, too quick. And within three or four months, I realised there was a concept here that could work" said Jordan.
"Everyone works from home, that's the beauty of where Dropbox comes into play because it's crucial for us to have a secure place to share our patient information and control which team members have access."
Cloud technology also helps the Generation Physio team stay connected to each other when they're out on the road. "Our staff can check the practice management software, see where their clients are - they can talk with the head office team via Slack or other colleagues as they need, and they can also upload or see patient information quite easily through Dropbox."
In the current climate, more and more businesses are offering remote services and finding ways to reach customers who are unable to leave the house. Generation Physio has five years of refining and testing their ways of working. When Jordan first began his business, he ran it himself using free personal versions of Dropbox. But grew these into enterprise versions when he was able to.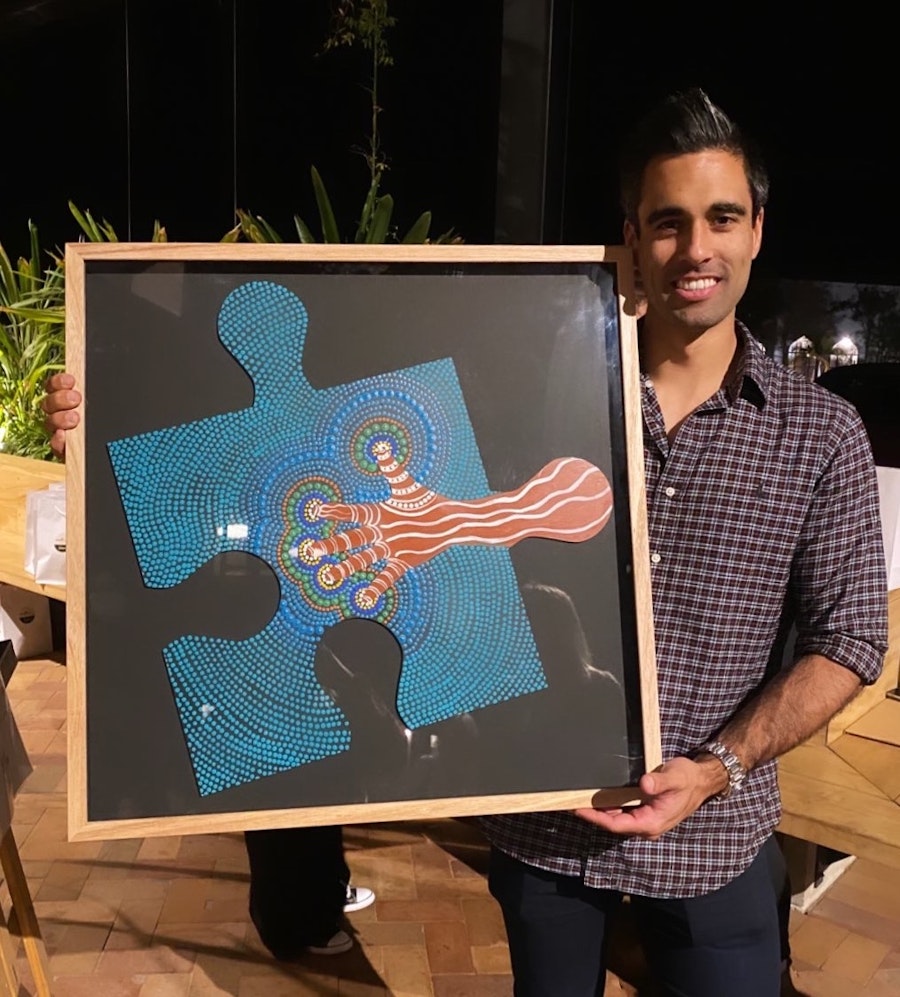 Technology is a huge part of what makes a business like Generation physio viable. Businesses in the medical industry often live by the cliche of running old systems and paper records. But for Generation Physio the technology is paramount. They use Dropbox to keep their teams working together, and share critical information, but also tools like Slack and Asana to keep their staff connected and on task.
By running these tools, Generation Physio doesn't need a traditional IT support team, but rather is able to lean on the expertise of the businesses they work with and leverage the premium support available through business plans of Dropbox and others to ensure the services are working as they should.
"What I absolutely love about it is that I can just pick up my laptop and get to work no matter where I am. We don't actually have all our own desktops in the office, it's all mobile. Everyone uses laptops and we can just draw on that information wherever we are." Said Jordan.
"These tools are always being updated, so we can always use the latest software and take advantage of whatever comes out next."
The future is looking bright for Generation Physio & Allied Health, as Jordan is looking at how to grow his business. "National is our next step. From next year we'll be looking at how we can roll out the success of what we've done in Queensland."
For traditional organisations, a file servers store content when most of your employees are in one place. However, in this age of social distancing and distributed work, is it the best way to give your employees access to their most critical content?
Register for our upcoming webinar on migration to get your business set up.
If you have questions about this story or want to speak with a member of the dropbox team, you can reach us at drop-everything@dropbox.com
...and we'll deliver fresh, inspiring news and updates on all things Dropbox and industry related. Just enter your email and you're good to go!