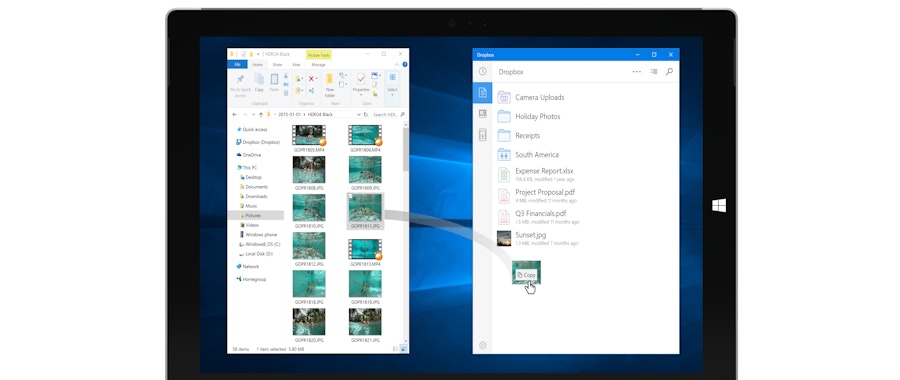 Made in Dropbox
•
May 10, 2016
6 Dropbox for Windows 10 features perfect for SMBs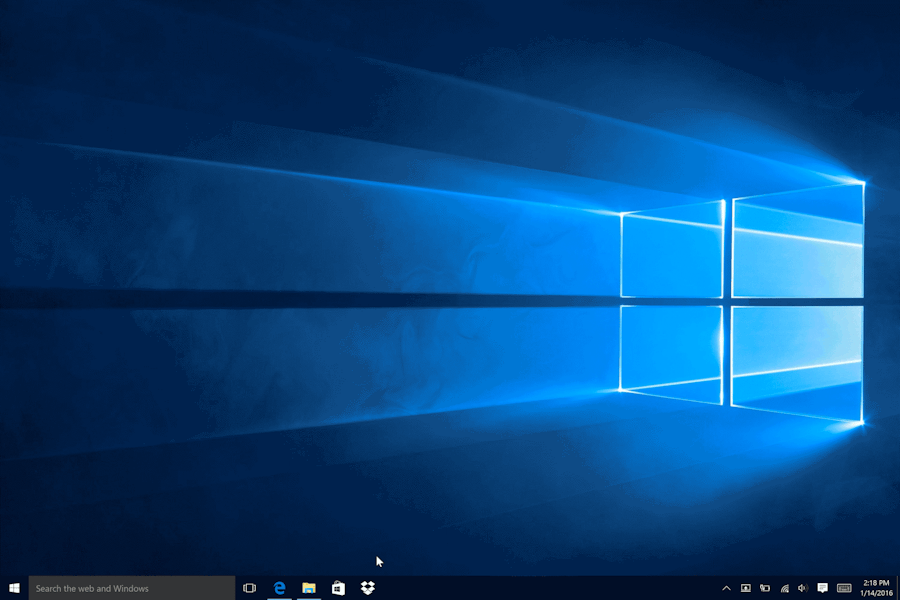 If you're running a small or medium sized business there are some great new features on the Dropbox app for Windows 10 that you're going to want to know about. The app is designed to help you save time, collaborate better, and increase security, while helping you get the most out of your Windows 10 tablet or PC. Here's our list of top features on the new Dropbox app on Windows 10 for SMBs:
1. Drag and Drop: You may have some important files that you want in your Dropbox and now you can easily get these files into the cloud. Drag and Drop to easily move or copy files into the Dropbox app from Windows File Explorer. You can even Drag and Drop between folders in the app.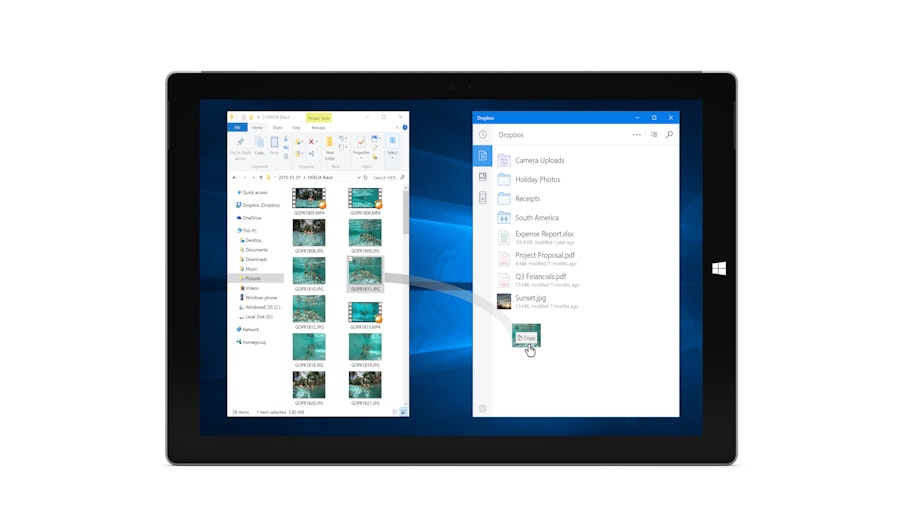 2. Quick Search: Looking for that proposal, invoice or Office document? You won't need to waste time finding files anymore. You can use quick search to find what you need faster. Just start typing a search term to see your results.
3. Interactive notifications: Did someone send you a share folder invite and you cant find it anywhere? With interactive notifications you can accept a shared folder invitation without having to open the app.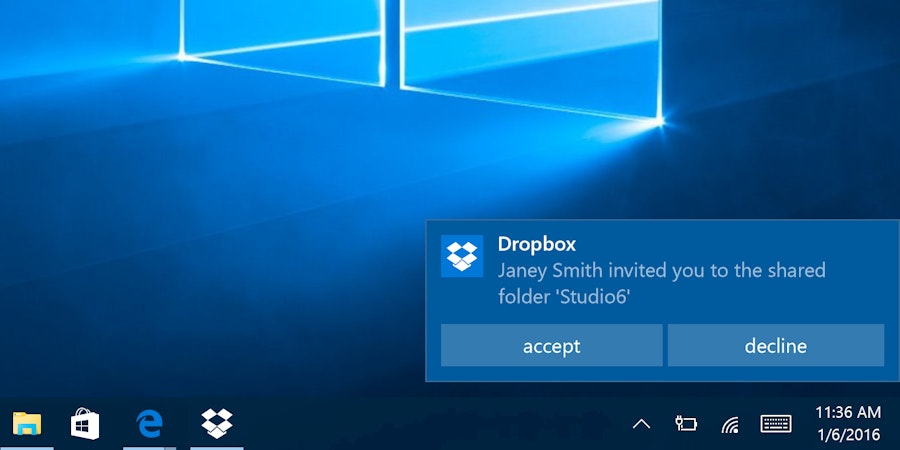 4. Windows Hello: Add an extra layer of security to your files by enabling Windows Hello. Windows Hello works with a credential technology called Microsoft Passport that's easier, more convenient, and more secure than using a password, because it uses "biometric authentication"—you sign in with your face, iris, or fingerprint (or a PIN)*.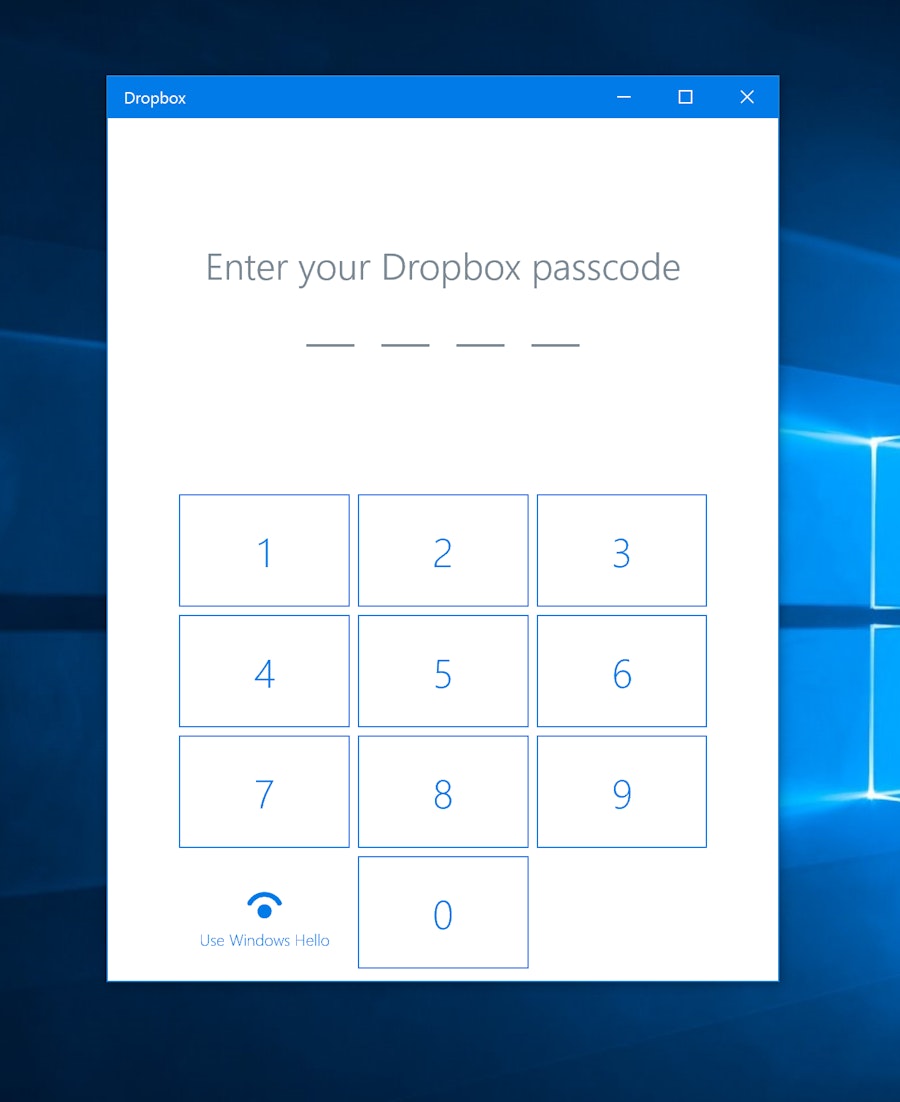 5. @mentions: Collaborate better with your team, suppliers and partners with @mentions. Bring others into the discussion more naturally while cutting down on emails and taking control of version control.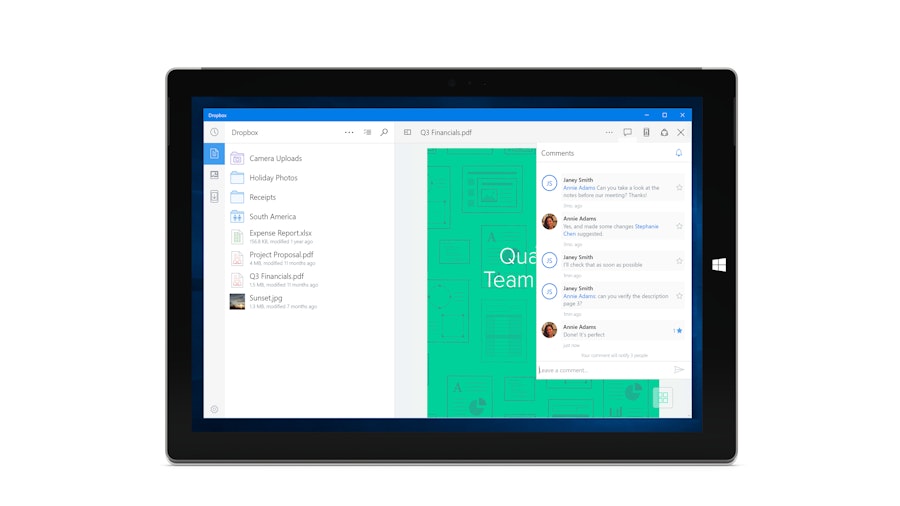 6. Jump List: Quickly access recent files using Jump List. All you have to do is right-click the Dropbox app icon in your taskbar Want to learn more?
You can read more about the Dropbox and Microsoft partnership here.
*hardware dependent. 
This is a guest post by Paul Randazzo, Partner Development Manager at Microsoft Australia.
...and we'll deliver fresh, inspiring news and updates on all things Dropbox and industry related. Just enter your email and you're good to go!