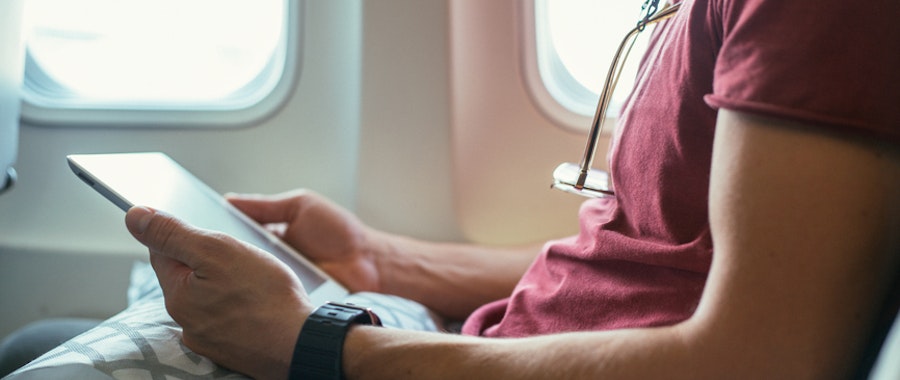 Made in Dropbox
•
October 10, 2016
10 SEO Secrets for Small Business
When you search for your small business on Google, do you like what you see?
A solid SEO strategy can draw significant amounts of traffic to your business via search engine results – and it doesn't have to cost an arm and a leg. Here are 10 tips SMB owners can use to nudge themselves higher up in the Search Results page.
1. Don't just spam
Two or three great keywords are the number one secret of a sound SEO plan, but don't spam them repeatedly and nonsensically into your website's content – that's a surefire way to get bumped off the Search Results page entirely, trickling your traffic down to zero.
2. One page per keyword
Dedicating one page on your website or business's blog per keyword is a great way to boost where you're indexed. What's more, related words more easily flow around a single subject area than when you're torturously linking too many keywords.
3. Quality, constantly
The more people click your page, the higher up you'll rank in Search Results – it's no secret then that genuinely interesting, relevant, insightful or otherwise useful content in response to a specific search term will naturally gravitate toward the top of the list. As Search Engines constantly update their algorithms, it's advisable to keep churning out quality content as well. Focus on producing this sort of content on a regular basis – if you're very time-poor, consider hiring an SEO specialist to do this for you.
4. Be topical
Off the back of quality content, it doesn't hurt to comment on current events your customers may appreciate your commentary on, or news relevant to the industry your small business operates within. Beware however of overstretching your business's voice – talk only in areas of expertise you have a reason to, that are relevant to your business (for example, tax time for accountants, Easter for confectionary, VR for tech brands etc.).
5. Link within your page
Increase the swirl of traffic within your website by hyperlinking internally, from one page to another. In content this may look like a Related Article recommendation at the end of another, or a contact form separated out onto its own page. Where possible, remove unnecessary links which take people away from your page.
6. Encourage sharing
Include social buttons (such as Facebook, Twitter, LinkedIn) on article or blog pages to allow people to share your content with their social networks. This works to generate more inbound links to your website, increasing overall traffic and sending you up the Search Results list. Again, this only works if your website's content is quality, genuinely shareable and insightful – people don't share spam.
7. Google+ is your friend
A business's Google+ profile details will appear alongside any Search Results of the specific business name, so fill in as many details as possible – including location on a map, street address, contact details, photos of your services, trading hours and description.
8. Keep URLs simple
When naming your website and creating pages within it, keep the directory straightforward and links as short as possible. Generally speaking, longer links are harder to index.
9. Load fast
Where possible, find ways to minimise the load time of your website. This works to reduce the potential bounce back or browser crash visitors to your site might experience. By loading quickly, visitors can't reconsider once they've clicked. Google offers insights into how you can increase your page's load speed here.
10. Keep at it
As alluded to, search algorithms are a shifting goalpost and websites no longer need to notify when they are live in order to be listed and indexed by search engines.
This means your small business is competing with every other business on the internet, and that SEO success won't happen overnight. Plug away at it though, and your place in the Search Results may rise with your profits.
...and we'll deliver fresh, inspiring news and updates on all things Dropbox and industry related. Just enter your email and you're good to go!